Waters Edge Construction Services Offered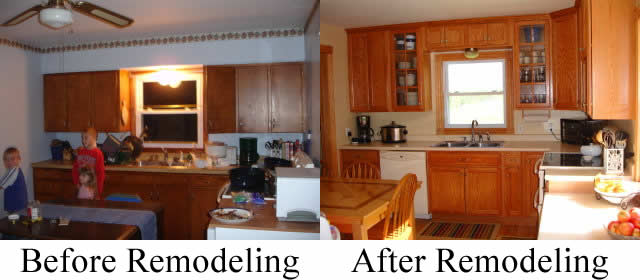 Excuse the Dust
Are you looking to remodel a kitchen or bathroom? Thinking about expanding with an addition, sunroom, three season porch, or deck? Maybe you are planning to finish your basement. Whatever project you have in mind, Waters Edge Construction would love to help you turn your home into your dream home. Full drafting services are available to make sure your plans go from paper to reality without any hitches.

Wood Floor Re-sanding & Wood Floor Refinishing
Wood flooring adds beauty and value to any home. Older homes can get a new look by simply refinishing exising wood flooring. In many homes, oak, maple and douglas fir floors are hiding under the carpet just waiting to be re-sanded, refinished and proudly displayed.
Wood Floor Installation
If you are looking to install hardwood flooring in your home, Waters Edge Construction would work with you to find just the right flooring and finish to meet your needs. There are a variety of species available to choose from, besides traditional Oak and Maple. Poplular species of wood flooring include, Walnut, Pine, Brazilian Cherry, Bamboo, Ash, Australian Cypress and reclaimed wood from various structures. A client can choose from widths ranging from 1 inch to wide plank flooring.
Durable Wood Floor Finishes
Choosing the right finish is very important for the protection of your investment. Finish choices include, prefinished, oil base, and environmentally friendly water base finish. Click here to view the line of Swedish formulated Bona products we use.
Free Wood Floor Estimate and Consultation
Contact Waters Edge Construction 715-760-0704
Serving the Twin Cities, MN Metro Area and Western WI.
Commercial New Construction

From daycare centers, to assisted living and retail space, Waters Edge Construction is looking forward to being your contractor on the project. If you are still in the planning stage, we can recommend a qualified draftsman or architect to ensure that your specifications and the current code requirements are met.

Commercial Remodeling

Many businesses are opting to remodel their current space rather than building new. By taking over the "neighbor's" space and altering it to meet your needs, you can save time and money.

Commercial Wood Floors

Are you looking to give your gym floors, stage floors, dance floors or retail space a face lift? Whether it is a complete resand and refinish or just a "freshen up and maintain" buff and recoat, we'd like the opportunity to bid your project. Click here for details about the Swedish formulated Bona products we use to protect and preserve your floors.

Estimate and Consultation

Waters Edge Construction is looking forward to the opportunity to discuss your commercial wood floors, new construction,and remodeling needs. 715-760-0704
Geothermal Heating & Cooling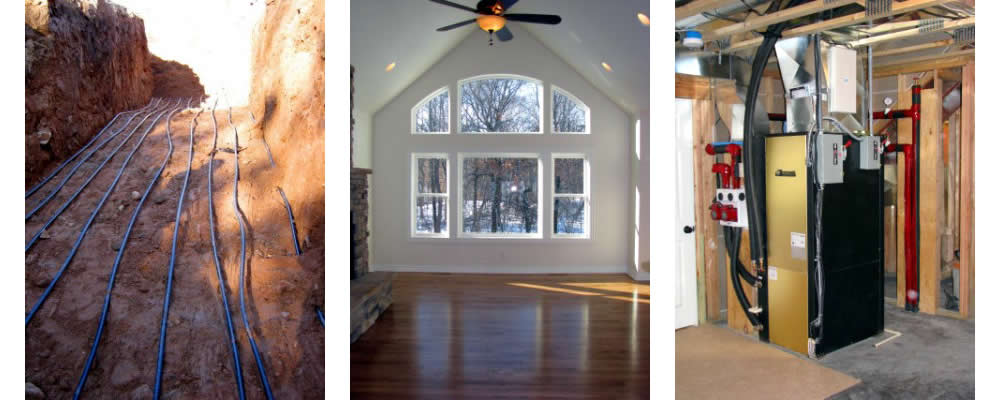 Waters Edge Construction has been installing heating and cooling systems since 1993. We look forward to talking with you about updating your current heating and cooling system or being your heating contractor on your new home project.
Thinking About Geothermal Heating and Cooling?
We'd like to give you a quote on "going green" with an environmentally friendly geothermal heating and cooling unit. Utilizing geothermal technology can drastically reduce your heating and cooling bills and make you less dependent on the fluctuating oil market. For more information on the mechanics of geothermal technology,
visit our distributor here
.
Call today to schedule a free in home consultation and estimate.